James Glen have a dedicated team of finance experts waiting to help with your enquiry.
We have relationships with high street lenders and specialist motoring finance houses too, that is why we have helped hundreds of customers secure the best finance deal for their budget.
Our expertise with finance means that even if you have a poor credit rating we can help arrange finance for you.
As a business, we do not charge any additional fee's or admin charges (and never will). We do however have a third party finance company admin fee due to the additional paperwork, time and communications involved when working with a customers appointed external finance provider.
Third Party Finance Admin Fee; 249.00
This can be avoided my allowing us to arrange finance for you new car.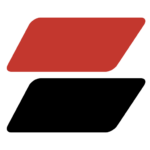 Complete our simple to use online form below and once submitted, we will get back to you as soon as possible.
1) Find Your Car
Find the car you are interested in quickly and easily.
2) Browse our Finance Deals
Click on the 'Finance Options' button just below the vehicles images
3) Select a Finance Deal
Click on 'Apply' next to your selected finance deal
James Glen Car Sales Ltd is a credit broker and not a lender.
Whichever lender we introduce you to, we will receive commission from them. The lenders we work with could pay commission at different rates. However, the amount of commission we receive from a lender does not have an effect on the amount you pay to that lender under your credit agreement. Please ask if you need further information.